Present Senses designs tailor-made activities that can be integrated into your organization's meetings, training programs, events and offsites, etc.
Apart from traditional training sessions for building essential skills in achieving professional development and personal growth, Present Senses launches interactive and innovative workshops, such as LEGO® SERIOUS PLAY®.
We believe that "play to learn" or "learning through play" is not limited to kids but adults. Meaningful play and active learning can enable working professionals to achieve professional development and personal growth. Play with purpose can support a person's overall wellness.
Through "play and learn" under human-centric workshop, it enables participants to enjoy and engage in the present moment without judgement. It creates a psychologically safe space for participants to open up for sharing about their feelings, thoughts, ideas and knowledge, as well as to have some reflection moments.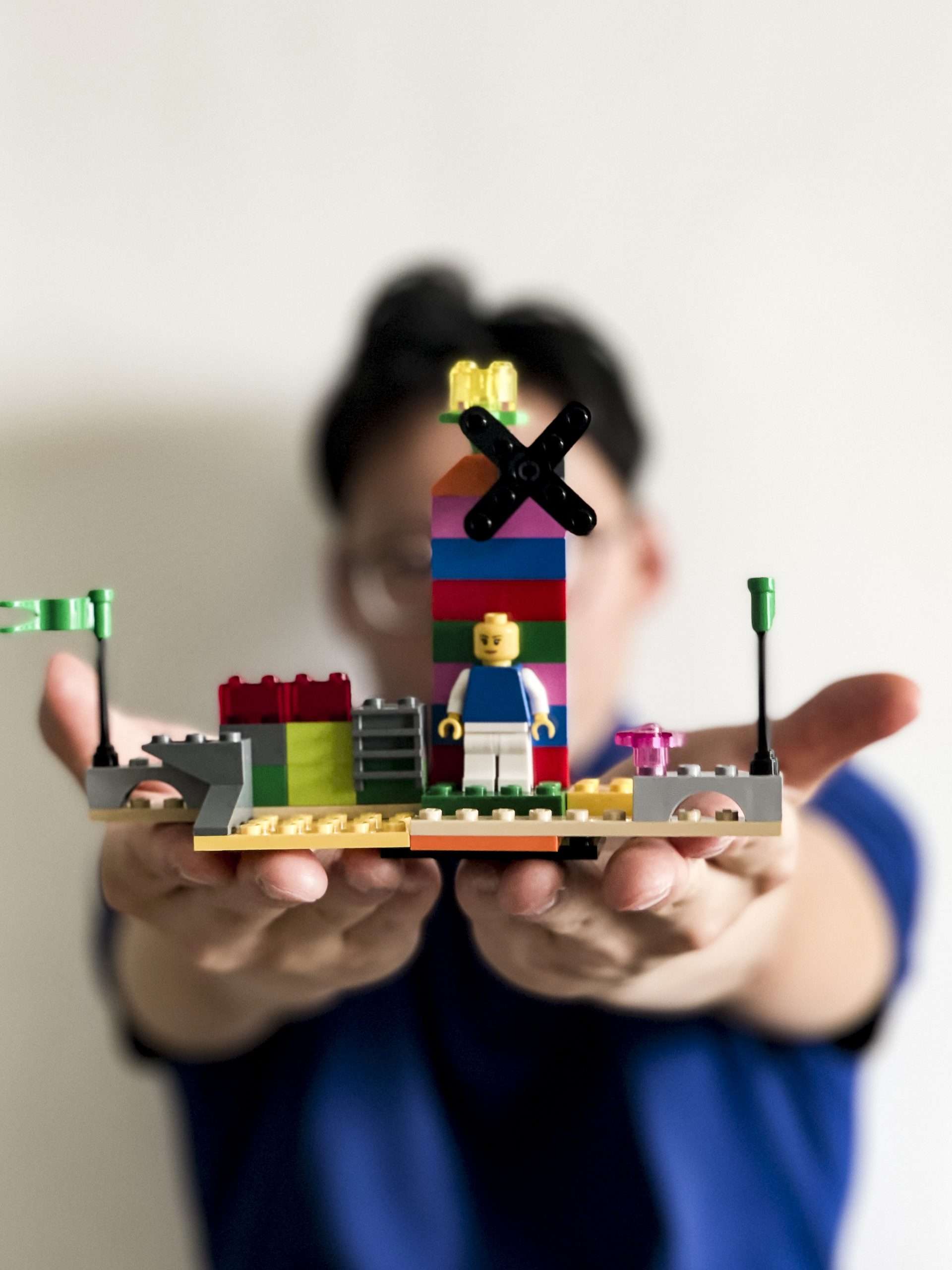 Participants will not only enjoy playing and learning process via building bricks and story-telling at LSP workshop, they will also be able to develop skills, i.e. upskilling or reskilling, facilitating them to achieve overall wellness.
Potential development areas including but not limited to:
On a team level, this purposeful play enables everyone to review and reflect ideas and strategies together, to facilitate knowledge exchange and insights sharing, to enhance understanding, communication and collaboration, to keep an open mind for risk taking and change management, to stimulate creativity for problem solving and decision making, to generate and convert ideas into actionable items, etc. in real time.
Everyone in the team contributes collectively at the present moment, promoting diversity of thoughts and inclusion. Being able to stay connected with others can help to support participants' wellness.
To cope with the dynamic business environment, it is important for a company to keep reviewing its business systems and strategies. All LSP workshops are customized to meet with specific objectives, here are some ideas:
With the use of LSP to develop working professionals with relevant skills and attributes, it can lead to better performance results and outcomes for individuals, teams, and even organizations as a whole. LSP workshop can facilitate to empower mindset changes (from fixed to growth), create a motivating environment, build a high performance and engaging team, ultimately fostering a better organizational culture focusing on workplace wellness with sustainable growth.
With new normal and new ways of working, we also need new ways of learning and new ways of thinking! It's time to add some fun to work and explore possibilities for better results!
Bring an open mind and an open heart to learn and enjoy the present moment together!